Wedluxe Easter Wedding Story
Alice in Wonderland inspired bridal shoot
When new clients come in to our studio for the first time we always tell them that at Purple Tree we are all about teamwork and collaboration with our lovely brides and grooms. Every single person is unique, and there are no two weddings that are alike either. We start working together with our clients the minute they introduce themselves. We discuss the post production style that they enjoy the most in our blog and the general theme of their wedding. We also plan our engagement shoots way ahead of time. Creating a shared board on Pinterest and throwing inspirational ideas back and forth, agreeing on certain colours, locations, props is an exciting process that our clients enjoy a lot. They can express themselves, show their individuality, be creative with the help of our skills, experience and advice.. We will never take it fully upon ourselves to push a certain style of photography or postproduction or engagement shoot idea and let our clients be as creative as they possibly can. As much as we enjoy that, from time to time we get a sudden urge to push our own boundaries too, work on something that we have never done before, get a little bit crazy at times. This particular idea with bunnies had been brewing in our minds for a while, but it was taken to the next level only thanks to the most amazing team of artists that we could ask for. The idea of "Alice in Wonderland" inspired bridal shoot is not new and has been done before a few times. We decided to make it even more magical and surreal by drawing some characters on top of the photographs with the help of talented Svetlana (jumangy.com). It came out better than we could imagine! The location for this shoot was a no brainer. Sunnybrook estate has a fairy tale vibe all over it! It was perfect for what we had in mind! To make it even more perfect we had some gorgeous flowers and cakes, courtesy of Caprice design and Patricia's Cake Creations, to decorate the place. A big thank you to our lovely models Sonya and Grace from Plutino, they did an incredible job at pulling that decadent look, a little bit grotesque at times, just what we needed! The mystery in their eyes was breathtaking and definitely spiced up the entire shoot. And of course nothing would be possible without all the hard work of Ksenia from Affairy Events! Thanks for putting all the pieces together, you are a star! Everything was finished and edited just in time for Easter and the entire crew couldn't be happier to find out that Wedluxe published this work on their blog right on Easter weekend! Talking about magic :) Happy Easter friends! WedLuxe blog:
Down the Rabbit Hole
Photographer:
Purple Tree
Wedding Planner:
Affairy Events
Stylist and Assistant: Irina Shad Venue:
The Estates of Sunnybrook
Stationery and Floral:
Caprice Design and Decor
Illustrations:
Svetlana
Gowns:
Ines Di Santo, Whyte Couture
and
Ferre Sposa
Headpieces:
Posh Veils
Makeup: Emily Helsdon Hair:
Irina Lavrega
Rentals:
Have A Seat Inc.
Cake and Sweets:
Patricia's Cake Creations
China:
Vintage China Hire
Models: Sonya and Grace from
Plutino Models
[one_half]
[/one_half][one_half_last]
[/one_half_last]
[one_half]
[/one_half][one_half_last]
[/one_half_last]
[one_half]
[/one_half][one_half_last]
[/one_half_last]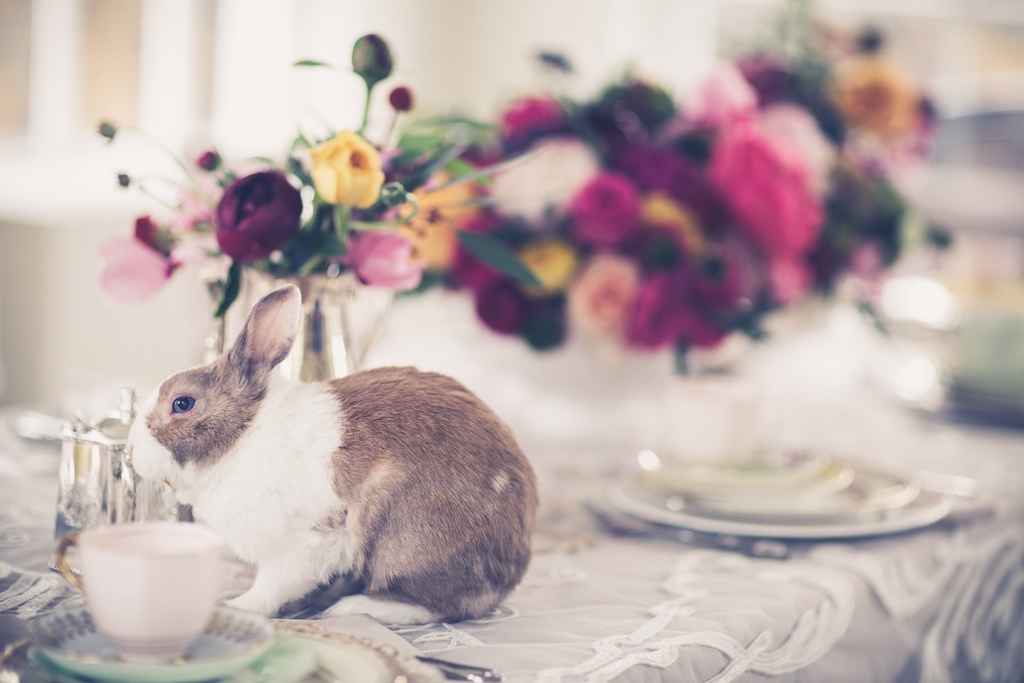 [one_half]
[/one_half][one_half_last]
[/one_half_last] [one_half]
[/one_half][one_half_last]
[/one_half_last]
[one_half]
[/one_half][one_half_last]
[/one_half_last] [one_half]
[/one_half][one_half_last]
[/one_half_last]
[one_half]
[/one_half][one_half_last]
[/one_half_last] [one_half]
[/one_half][one_half_last]
[/one_half_last]
[one_half]
[/one_half][one_half_last]
[/one_half_last] [one_half]
[/one_half][one_half_last]
[/one_half_last]
[one_half]
[/one_half][one_half_last]
[/one_half_last] [one_half]
[/one_half][one_half_last]
[/one_half_last]
[one_half]
[/one_half][one_half_last]
[/one_half_last]
[one_half]
[/one_half][one_half_last]
[/one_half_last]
[one_half]
[/one_half][one_half_last]
[/one_half_last] [one_half]
[/one_half][one_half_last]
[/one_half_last]