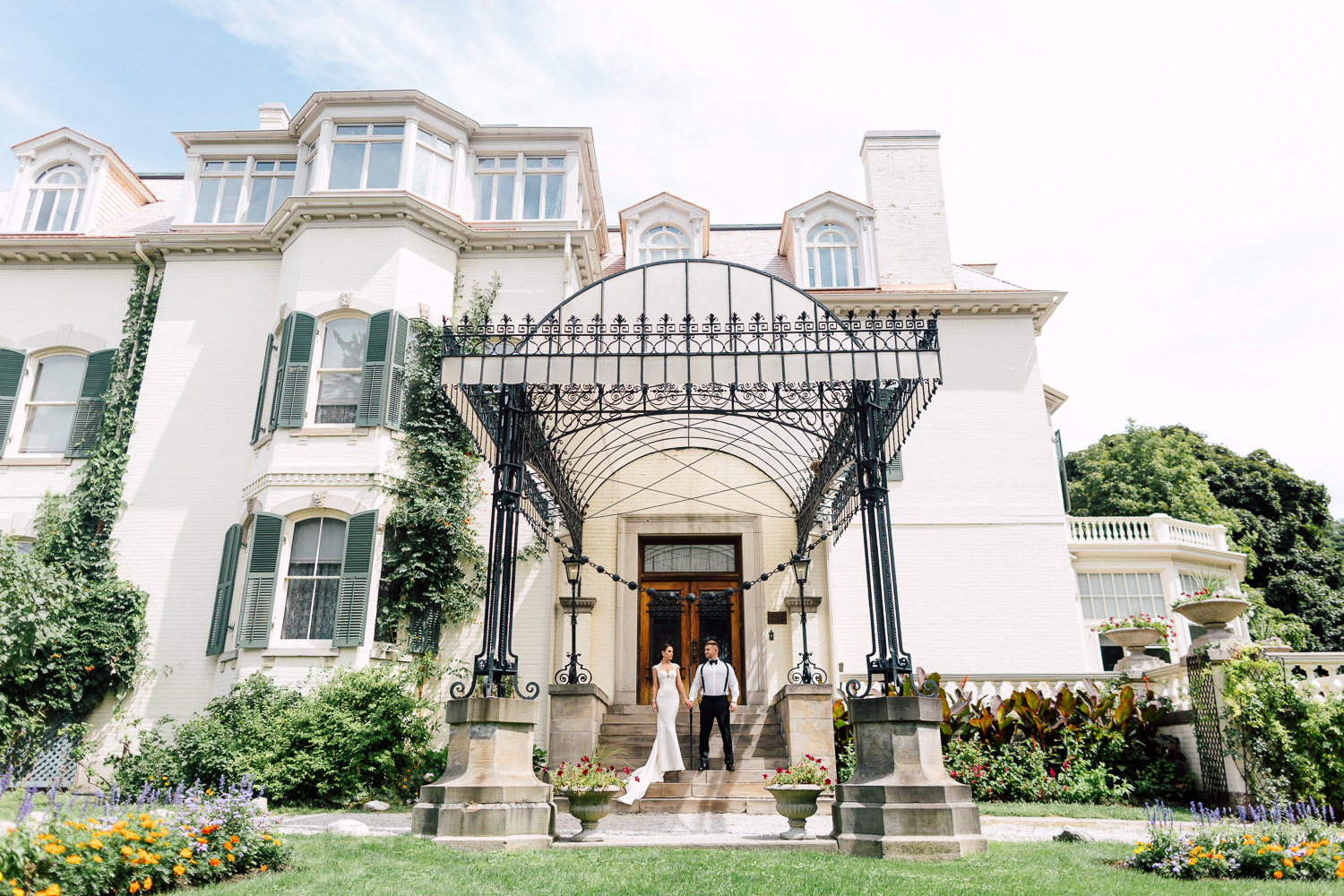 Marina and Pavel's Wedding at Bellvue Manor
We knew Marina and Pavel's wedding was going to be unique right from the first time we sat with them in our studio. Shortly after exchanging introductions, we started sharing some laughs as if we've met before. This connection is important to us when it comes to discussing ideas for photographs, from engagement shoots to wedding portraits. We want to make sure we know what you want, and would love to brainstorm with you to make the most out of our time together.
Since Marina wanted her wedding to be nothing like anyone has seen before, we saw this as the perfect opportunity to pitch colourful smoke grenades to add a distinct element in their photos. We've been itching to play with this idea, and we knew it took a special couple to let it loose! Marina and Pavel were so on board with our vision that they even agreed to let the bomb explode in their balcony for the photos. The purple smoke contrasted the light stonewalls of the house, and blended nicely with the light blue sky. It also went perfectly well with the historic Spadina Museum in the background as the bridal party walked away from the pink smoke.
As if that wasn't enough to stand out, Marina's gown was absolutely stunning. It takes a certain bride to rock Galia Lahav's masterpieces, and Marina wore it like it was made for her. The mermaid style dress had intricate lace appliques running from the sides up to her neck. The sheer material added the dramatic open back look. Together with Pavel's Tom Ford tux, the power couple oozed sophistication and suave.
The sweets table was definitely another highlight of the wedding. We couldn't stop photographing the pretty details that went into each dessert. They looked so perfect and delicate, as if they were too good to eat!
The traditional Jewish ceremony and the grand reception that followed took place at the Bellvue Manor. The golden chairs and table clothes made the whole setting luxurious. From the red apples that joined their centrepieces to the bold floral colours erupting the scene, we can definitely say we have seen nothing like Marina and Pavel's wedding.