In Living Coral Styled Shoot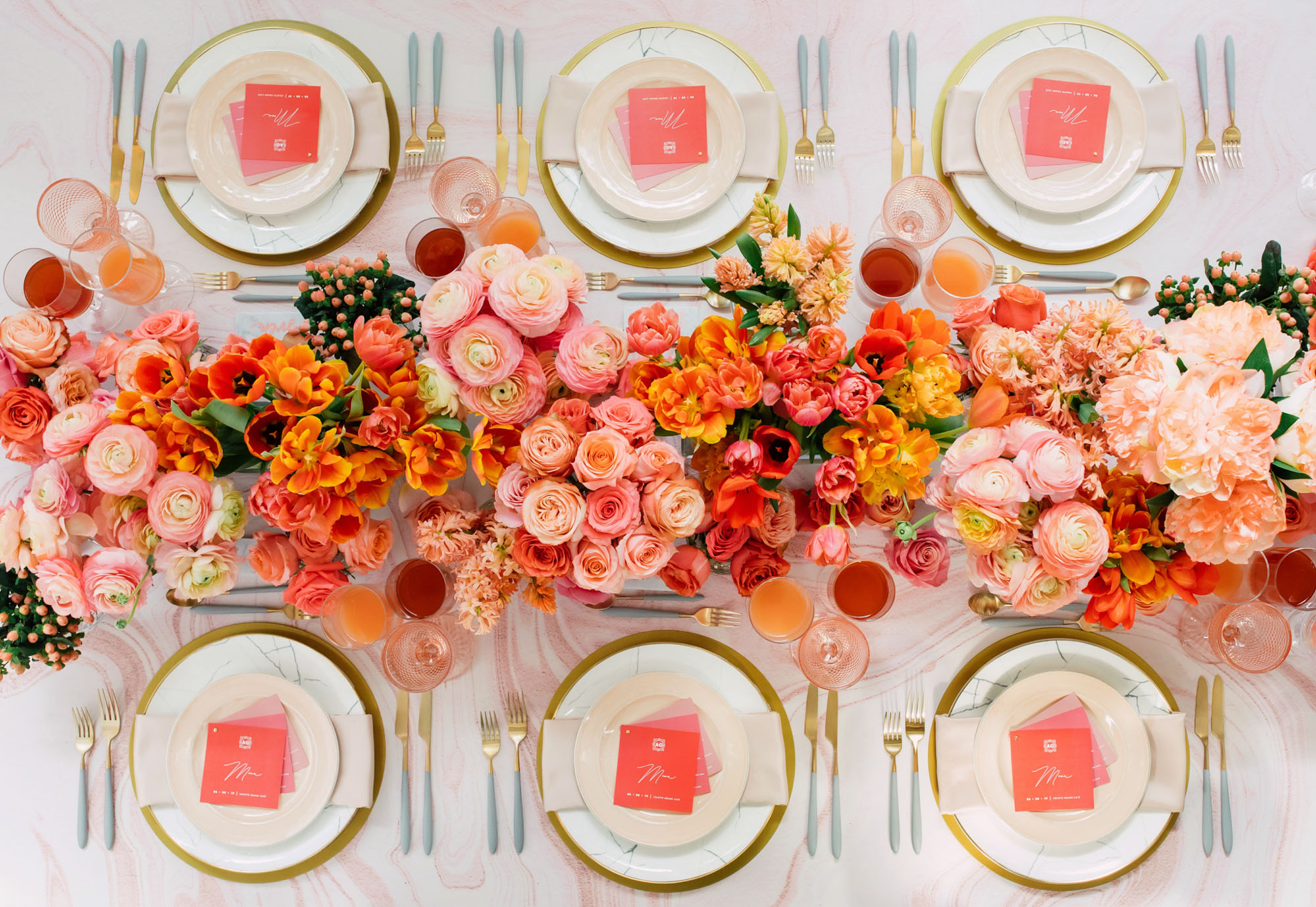 If you love bright and happy colours that remind you of spring flowers, then look no further, because this styled shoot incorporated Pantone's new colour of the year – Living Coral!
As seen in the Summer/Fall 2019 issue of WedLuxe Magazine (Toronto & Eastern Canada Edition), this photoshoot blends a monochromatic colour scheme with this gorgeous colour that creates a modern and luxurious wedding setup to brighten up even the darkest of days.
With a gorgeous floral setup done by Rachel A. Clingen Design, and the sweetest stationary to match in the featured colours – it's the details that really go a long way.