Minimalist Desert Styled Shoot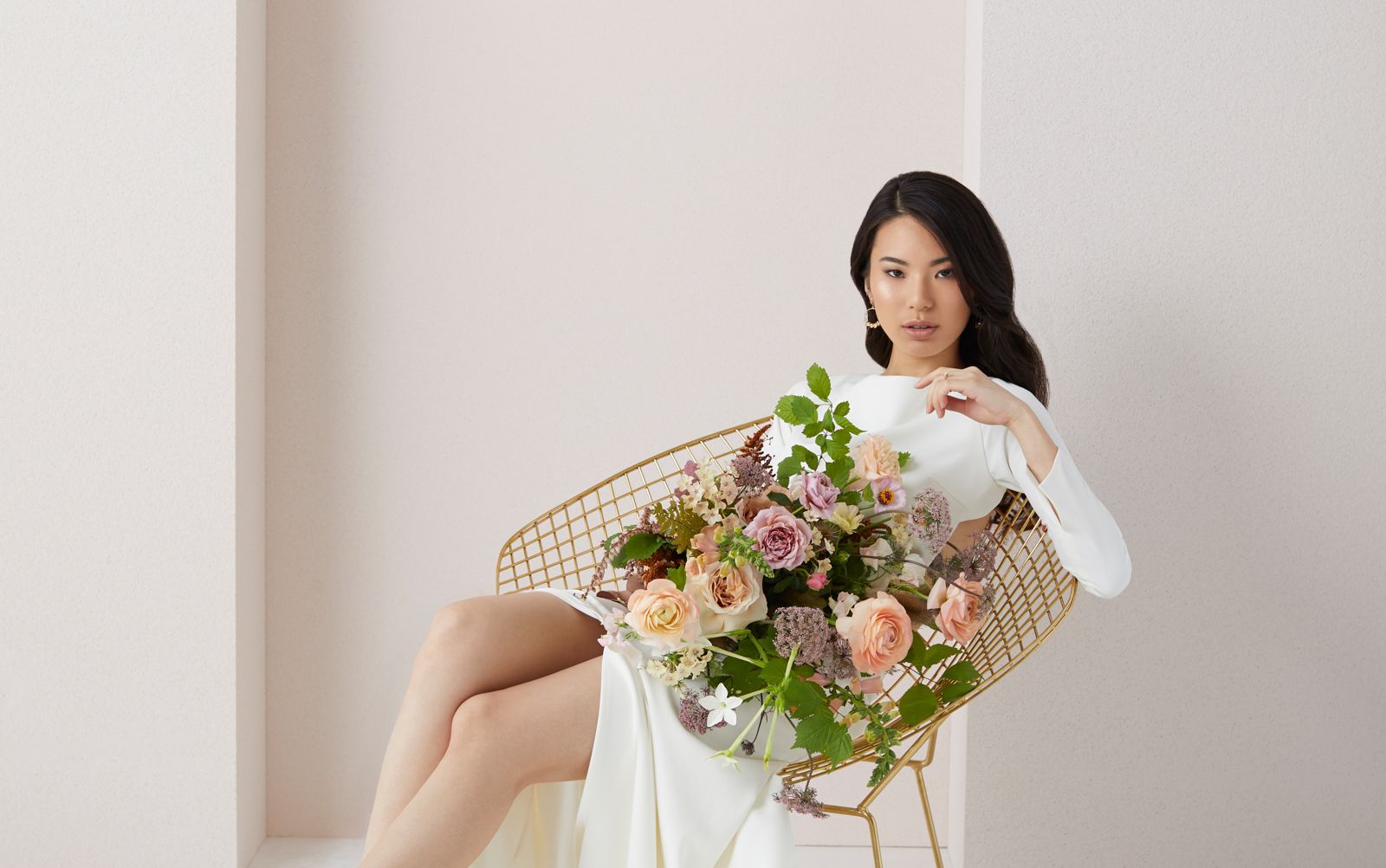 Minimalist Desert Styled Shoot
Set in the beautiful studios of Mint Room in Toronto, Ontario, this styled shoot (concept by us at Purple Tree!) was an escape to the sandstone deserts. Here we got to capture the simplicity of neutrals and explore the art of refinement. Crisp white walls and clean lines accentuated the intention behind each element showcasing sophistication through intentional design.
Would you believe that the ceremony arch was created and brought in by Engineered Arts specifically for this shoot? Blending seamlessly into the space, it provides the focal point and main source of colour and the style of arch helps transport you to the dry summer heat in the desert.  
With muted tones of neutral pinks and gold, there is a sense of peace in this space, the soft light acting as a calm blanket over the room. Florals of peach, dusty rose and creams arranged so organically by Hunt & Gather compliment the minimalist theme, not to mention the roses smelt incredible!
Focusing on organic minimalism, we featured rough edge stationary by Little North Company. The simplicity of the font ties back to the elegance of the theme through the shades of neutrals. We loved the vintage stamps adding a nostalgic flair!
The elements of simplicity is also reflected in the timeless cake by Cakelaine, featuring an organic edge and minimal floral accent. We also couldn't resist adding metallic copper cutlery to match the gold accents, the desert is always reflecting the sun!
The gorgeous model bride looked radiant in her simple long-sleeved gown, letting her natural beauty shine through in her v-neck gown as well. The effortless grace portrayed through her hair and makeup (done by Angie Di Batista) also tie together the pure refinement of this minimalist desert escape.
We're so thankful to have worked alongside such lovely vendors with Petals and Pearls. This shoot has been featured in the latest issue of Today's Bride.