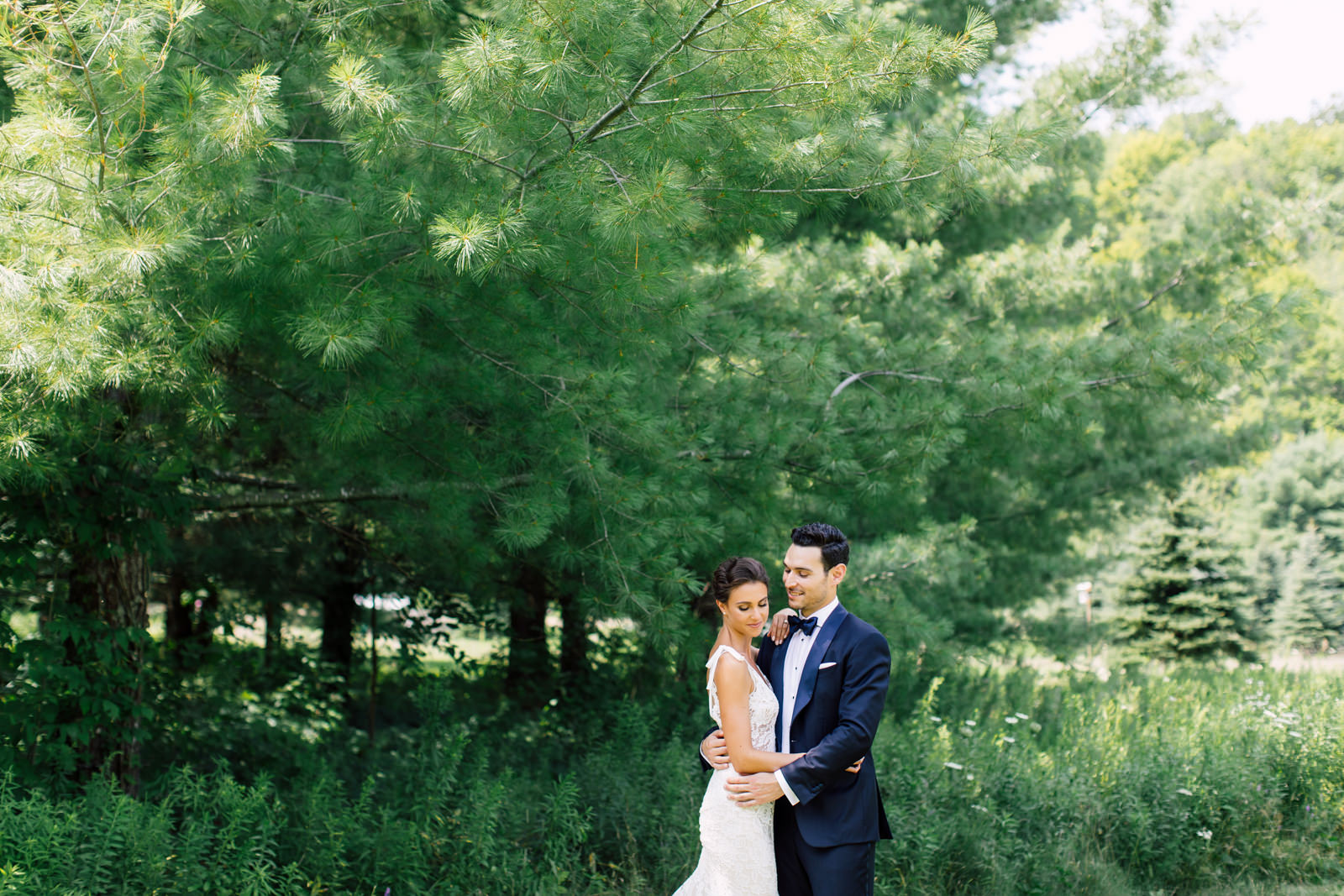 Laya & Charlie's Rustic Summer Outdoor Wedding
This summer was the busiest for us throughout the years, and we were able to witness so many special stories unveiled. Today we want to share Charlie and Laya's dream farm wedding with you.
We should start by saying that we believe that photos can and should tell the story (not us!), because it's simply impossible not to notice the way these two look at each other and instantly not feel the butterflies. It is also hard to ignore how extremely good looking these two are! Currently living in New York, Laya and Charlie decided to have a farm wedding in Canada, on their family's estate. Weddings that happen away from busy cities always have a very special place in our hearts and such different vibes! We love seeing people so relaxed, so free and so happy (despite the crazy heat that we experienced that day!).
From the moment we first chatted with Laya and Charlie we understood they want their day to unfold as naturally as possible with candid shots being a priority, which we were really excited about! We still had a short portrait session with the two of them before the ceremony, but it was very short and sweet.
We absolutely loved Laya's style, her lace dress and flowing veil complementing the organic elegance of the day. Embracing the outdoors, the journey through the woods, a field and tall grass to the ceremony and reception spaces (they even had golf carts for their guests!) emphasized the organic style of their day. Their focus on foliage, wood and neutrals complemented the beautiful scenery of Charlie's grandmother's farm and we couldn't love it more!
When it came to their reception, the clear-roofed tent opened completely, surrounding their guests with the picturesque scenery. The hora was incredible and had everyone up dancing and celebrating with them (it was one of the wildest ones we've seen!). Filled with love and laughter, the presence of their friends and family created such a warm vibe. The smiles never left their faces.