Sunnyside Pavilion Engagement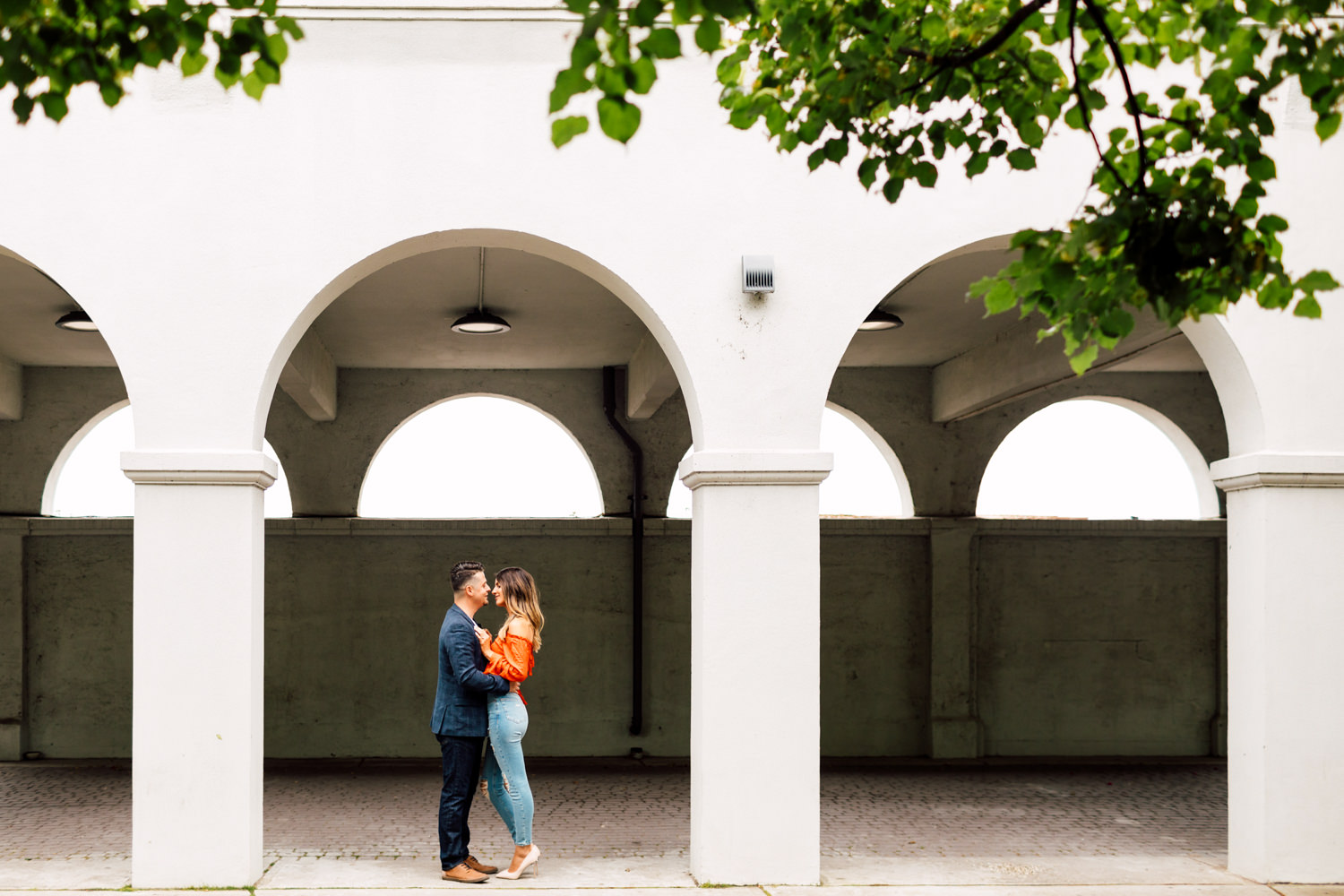 Ally & Mike Engagement at Sunnyside Pavillion
If you're looking for something different for your engagement shoot without going outside of Toronto, then consider the Sunnyside Pavilion. It's the place that keeps on giving! Every corner feels like another place, and more importantly, you get to be right by the beach. You'll definitely feel like you're on vacation.
Usually, we ask our couples to prepare 2 different outfits to change up the scene. For Ally and Mike's engagement, they definitely played with what the venue could offer by having three outfits! It's a beautiful canvas to play with colours, like Ally's bright red top and Mike's blue blazer. We love how they pop out with all the white walls. Of course, you can never go wrong with the timeless elegance of neutrals! Blending in is just as good as standing out, and Ally looked like a goddess with her white dress! Of course, how can we not talk about their matching jeans and white sneakers outfits. This fashionable couple could pull off anything!
If you're indecisive because you like having options, look no further! We can't stress enough how versatile this place is. The old European feel of the architecture is for the couples who want an alternative to the city sky scrapers. The simplicity of the backdrop is for the fashionistas to shine. The lake front is steps away for the nature lovers.
Our favourite part about Sunnyside Pavilion is the covered areas it provides! It's our go-to location when the weather is unpredictable, which seems to always be the case in Toronto. Being in one place allows for more time to get comfortable and creative without the stress of backup locations. We cannot wait to share more portraits from this historical landmark of Toronto! We love how unique each shoot looks and we'd love to keep coming back here.
As much as we love to talk about having the perfect backdrop, anything seems to be picturesque when you've got a couple like Ally and Mike. Their natural smiles and the chemistry they had together made it effortless. We're excited to shoot their bride and groom portraits next year!