Chateau Le Parc Garden Themed Wedding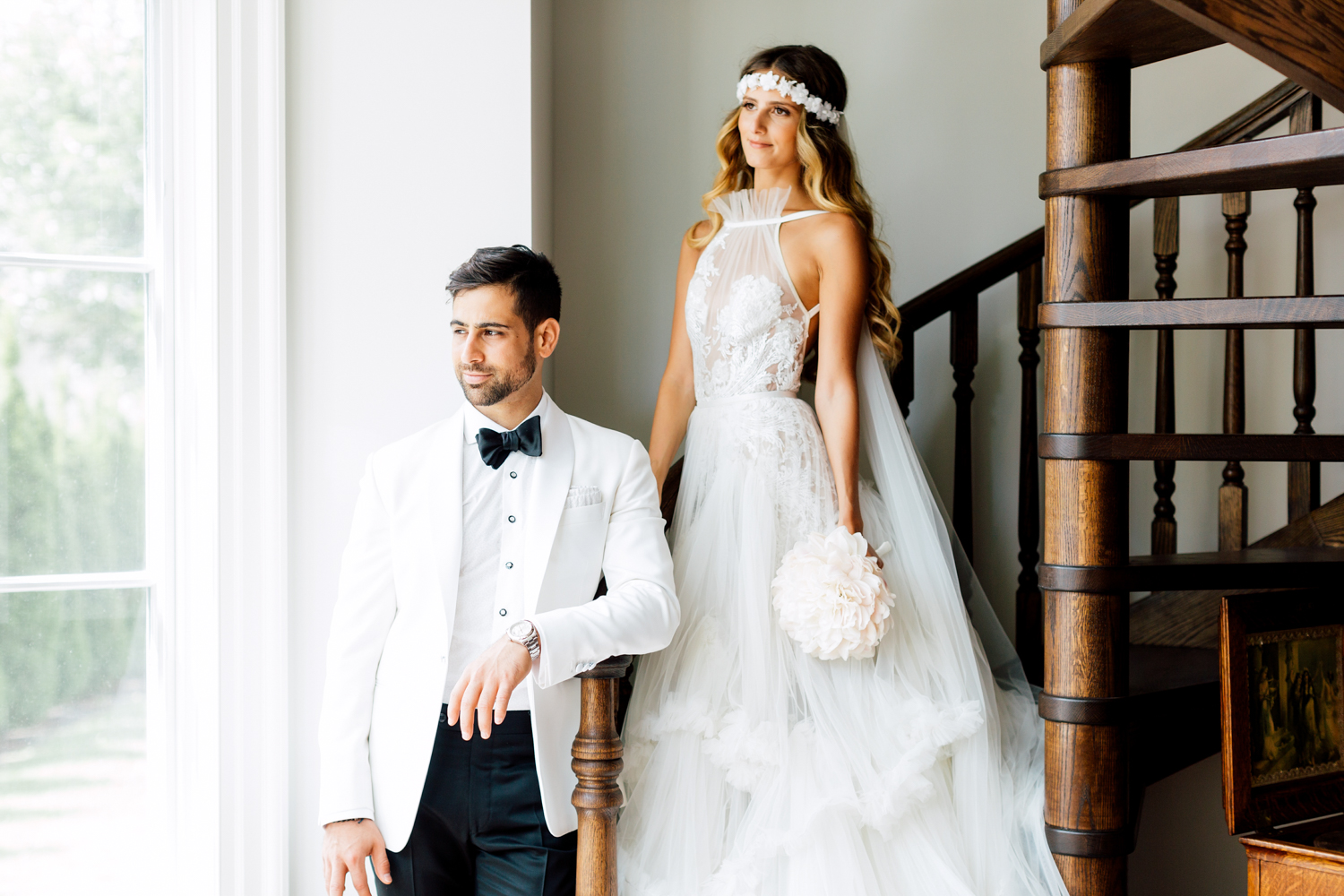 Emily and Mikki's Garden Themed Wedding
Every kid at some point pictured their wedding day even for a brief moment, but Emily was that little girl who held on to that vision until she found her groom. Well, technically she didn't find him… It was her then boss, Mikki's mom, who was the first one to saw how perfect the pair would be for each other. Since Mikki was away in Australia at that time, his mom could only rave about him to Emily and spoke highly of Emily to Mikki. Feeling like they already knew each other, the pair instantly fell in love when they finally met a year after!  Fast-forward to 5 years later, Emily thought she was planning a surprise birthday party for Mikki's dad, but ended up being the one who was surprised.  She was expecting a hockey-themed cake but found a heart shaped cake with Mickey Mouse proposing to Minnie Mouse instead. Before she can even process, she turns around to find Mikki down in one knee popping the big question to his very own Minnie. Cue the happy tears!
Suddenly Emily's wedding dreams can finally come to life! She wanted her wedding to wow her guests, and she certainly made us too speechless to even say wow. The attention to each detail made the Garden themed wedding flourish beautifully. From the outdoor blush-hued ceremony to the majestic reception at Chateau Le Parc, this modern day couple strayed away from the traditional to set a new standard for timeless elegance.
If you saw their engagement (check it out here), then it's no surprise how they effortlessly celebrated in style. Mikki's Christian Louboutin loafers brought the edge to his white tux, while Emily's floral headpiece transformed her into a delicate goddess. The bridesmaids also got to play around with their fashion senses by wearing black dresses of their choice. Part of fashion is wearing your style in confidence, and everyone did exactly that. Talk about bridal party goals!
Their outdoor ceremony was a glamorous affair of soft blush colours and traditional greenery. It was the perfect set up for the most anticipated part of the day! Instead of being nervous, Emily was excited to finally walk down that aisle to the three songs she has chosen, the first one being the cover of Beyonce's "Crazy in Love" by Sofia Karlber. She admittedly listened to these songs months before the wedding trying to picture every single detail. This is what the bride had to say when the moment finally came: "I remember my heart sinking as the first song started to play. The songs added such a memorable touch to my wedding that people still talk about it today!".
As if the day couldn't get any better, it did. The garden theme was kicked up a notch in Chateau Le Parc with the abundance of greenery that hung over the head table. We knew we were in for a night to remember, and our goal for every wedding is to make sure no one forgets! We were on our toes from the Hora to the heart-warming speeches trying to capture everything.
It's no surprise that their guests are still talking about the wedding because we're still not over it either! We find ourselves flipping through the Winter/Spring 2017 issue of WedLuxe over again to where their wedding was published.